Welcome to Louisville RV, the longest running RV dealership in Louisville, KY.
January 2015. We are only renting Trailers for (Temporary Housing) 30 days or more. Give us a call Local Phone # 502-966-0911 or contact us.
We also have a great selection of pre owned units, and we are always adding more! We are making great buy's at the Auction monthly, keep checking our Online Inventory. It's always changing.
We have been in Louisville longer than any other RV dealership and have the experience and knowledge to keep you running. If you have any service that needs to be done, please come and see us.
See our up to Date Complete Inventory or Call Local 502-966-0911
We will PURCHASE your unit for CASH (NOW)
Bring in your unit for an appraisal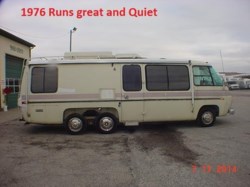 1976 GMC Eleganza
2 (TWO) GMC Motor Homes = 1 price $12,500.00 For 5 years I have collected 2 units to restore myself and figured out I do not have the time at this point. Quick Description: 1977 GMC has not... More
$12,500.00
View Details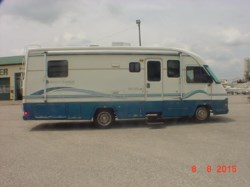 1995 Holiday Rambler Vacationer 27 1/2 WB Split Bath
Great Condition, Engine runs great, Like new tires, 4KW Onan Generator, Full Bed, Awning, Roof A/C.    NADA Retail Book $11,800.00   Wholesale Book $9,100.00 Fast Sale Price  $8,900.00   AS IS
$11,800.00
$8,995.00
View Details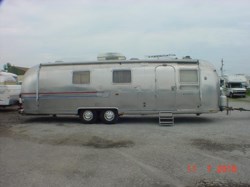 1978 Airstream Land Yacht Sovereign 31
Great Condition Mostly Original   Note: This unit has been setting. It would be an easy restore. This is an (as is) sell. Please: Airstream Educated buyers ONLY.
$8,995.00
$7,500.00
View Details